John Evenden, PhD
John Evenden has PhDs in Experimental Psychology from the University of Cambridge, England and Medical Pharmacology from the Uppsala University in Sweden. In 2008 he founded WiltonLogic, to apply his experience in translational neuroscience to developing new methods for studying impulsivity and decision making in humans and animals. Click on John's name for a full biography.
Marja Evenden, MD, PhD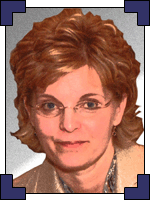 Marja Mattila-Evenden qualified as a medical doctor at the University of Helsinki, Finland, where she also obtained a PhD in Pharmacology, studying the effects of drug on human psychomotor performance. In 2008, she conducted the first field tests of procedures from the WiltonLogic test portfolio at Episcopal Hospital, Philadelphia, and has had a major role in the direction of WiltonLogic's strategy.
Yingbo Wang
Yingbo Wang is currently majoring in computer engineering at the University of Delaware. She has been involved in the development of the software for the WiltonLogic test battery since June 2008.
Meet the Team
Management Team
-
-
-
Scientific Collaborators
Dr Brad Conner, Dept of Psychology, Colorado State University
Dr Mary Morrison, Dept of Psychiatry and Behavioral Science, Temple University
Dr Neil Sanuck, Dept of Psychiatry and Behavioral Science, Temple University
Dr Ellen Gluzman, Dept of Psychiatry and Behavioral Science, Temple University
Dr Stephanie Golski, Dept of Psychology, Rider University